DELIVERY IS FOR ELDERLY AND COMPROMISED HEALTH INDIVIDUALS AT THIS TIME
Maple Grove Farms Vermont Sugar Free Low Calorie Syrup - 12 Fl oz.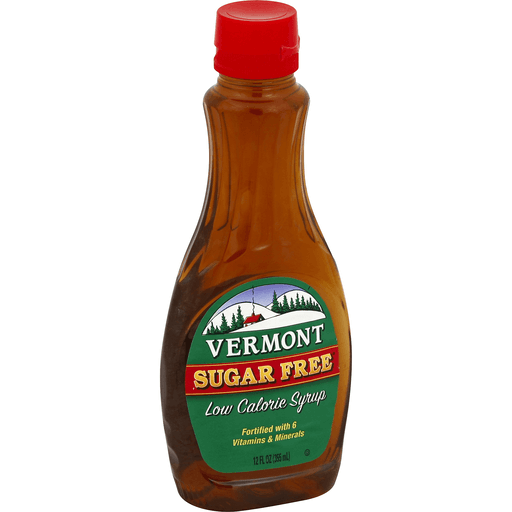 Maple flavored syrup developed for people with diabetes and for anyone seeking a sugar free, lowcarb syrup. As the world's largest packer of pure maple syrup, Maple Grove Farms has a real knowledge of what maple should taste like. Now sweetened with Splenda and fortified with 6 vitamins and mineral.